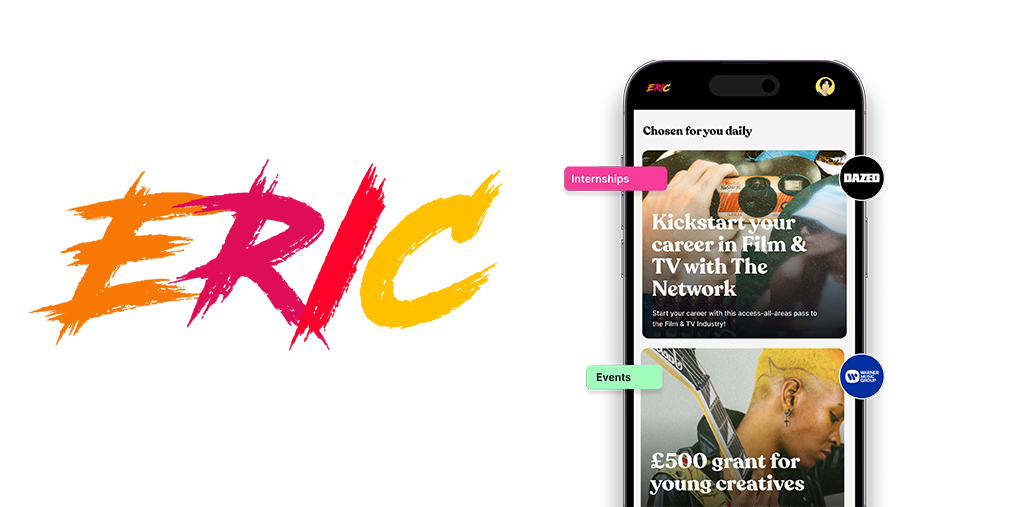 Browse thousands of creative internships, bootcamps, events, training schemes, courses and more with the ERIC app.
The app is designed for young people aged 16+ who are leaving or have left education and want to break into the creative industries.

Simply download the app, tell the app about your creative interests & location, and the app will match you to opportunities & experiences in your area. The app is also used by career leaders, teachers & parents who want to find career opportunities for their students or children. 
Download on the Apple App Store